Stanislaus National Forest Names New Fire Management Chief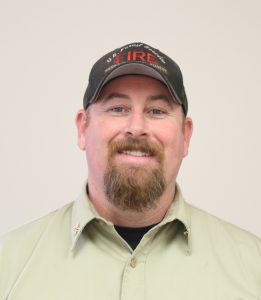 Forest Fire Management Officer/Chief David Updike, Stanislaus National Forest

View Photos
Sonora, CA — A new fire chief will be taking the helm next month say Stanislaus National Forest officials.
Beginning Oct. 1, Chief David Updike will assume the duties of Forest Fire Management Officer after transitioning over from the Sierra National Forest.
A former wildland firefighter, Updike first worked in southern California at the Mountains Recreation Conservancy Authority, where he is credited for building that agency's fire division. He has spent nine of the past 19 years as Fire Chief, fostering partnerships with federal, state and local agencies to conduct resource benefit prescribed burns. Updike's fire service also includes time with the US Forest Service as the Deputy Forest Fire Chief for the Plumas National Forest, where he earned the Regional Forester Award for "Partnership of the Year" in 2015 with the Concow Maidu Tribe.
Considered a progressive manager in wildfire use Updike has extensively worked with cooperators on providing more aggressive prescribed fire programs. Along with numerous incident qualifications, the new chief serves as a lead instructor at Pepperdine University and Rio Hondo Community College's Wildland Fire Academy and additionally states that he considers teaching and mentoring the next generation of firefighters and leaders his most rewarding work.
Updike formally replaces Christian Schow, who was Forest Fire Management Officer on the Stanislaus National Forest from 2011 until early 2016, when he became Deputy Director of the Pacific Southwest Region Fire and Aviation Management. Forest officials say that the gap between Schow's departure and Updike's formal assumption of duties has allowed training opportunities for some personnel to gain experience while filling in at the position.