Probation Search Uncovers Criminal Activity, Cause For Concern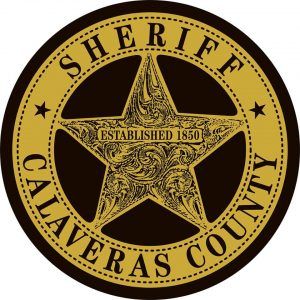 Calaveras County Sheriff's Office

View Photos
San Andreas, CA — A man on searchable probation for impersonating a peace officer faces felony charges after law officials found him in possession of ammunition and body armor.
During a compliance search conducted Wednesday morning sometime after ten o'clock hour in the 1100 block of John Eaph Trail in West Point, Daniel Ray Calderon, 27, listed as a Modesto resident, was arrested for felony violation of probation; failure to register as a sex offender; and for possessing a billy club and ammunition.
According to Calaveras County Sheriff's spokesperson Captain Jim Macedo the charges were made, in part, because Calderon had a previous conviction for impersonating a peace office in Amador County; furthermore, his conditions of probation specifically prohibited him from possessing items that might be used to impersonate a peace officer.
Charged With 4 Felonies Plus
"We were conducting a joint operation with the Probation Dept. and the Amador County Sheriff's Office…we located items consistent with a person impersonating a peace officer," the captain recounts. He adds that Calderon was also charged with a misdemeanor of resisting arrest for attempting to hide when deputies arrived onscene.
While bothered about Calderon's failure to comply with the terms of his probation and also register as a sex offender, the captain also shares a further reason for elevated awareness. "There was some body armor found at the residence. It was a tactical vest…and we are looking at that…we obviously are concerned anytime we come upon a criminal who is in possession of body armor," he confides.
As far as public awareness goes, Capt. Macedo states, "Obviously, it makes things difficult for everybody when anybody impersonates a peace officer — it breaks down the trust between the public and law enforcement. We obviously want to get these folks off the street — and that is why there are those specific conditions in their probation not to possess those kinds of items."