Mixed Start To California's New Fiscal Year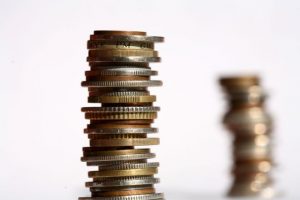 Finance - coins

View Photos
Sacramento, CA — The State of California reports that revenues collected last month beat expectations by 5.2%.
State Controller Betty Yee reports that tax receipts from August were $8.56-billion, beating expectations by $425-million. It is mostly due to personal income tax receipts that were $374 million higher than the 2016-17 budget projection. It is the second month of the new fiscal year, which started July 1st. California is still behind the overall budget projections after revenues were down by over $400-million in July.
Yee indicates that 2016-17 could be an up and down period. She says, "After the lengthy period of sustained growth that California has enjoyed, I would expect to see some degree of economic plateau."
Also of note, according to Yee's office, Corporation tax receipts of $72.8 million for August fell $49.7 million short of projections —- a difference of 40.6%.  For the fiscal year-to-date, they are 24.9% lower than anticipated.  Retail sales and use tax receipts of $3.24 billion for August were just $20.8 million —- 0.6% lower than expected.  For the fiscal year-to-date, sales tax receipts are 5.6% lower than anticipated.