Fire Ignites After Angels Camp Chase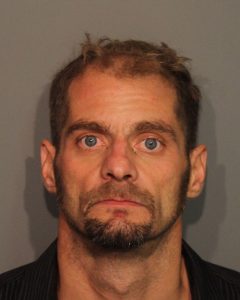 Frank Joseph Soja

View Photos
Angels Camp, CA — An Angels Camp police officer attempted to pull over a 2001 Ford Mustang in the area of Highway 4 and Angel Oaks Road because he recognized the two people inside and knew the driver did not have a valid license.
It happened Saturday at 1:15pm. Instead of pulling over, the PD reports that 38-year-old Frank Joseph Soja accelerated and reached speeds in excess of 85 mph. At one point the car drifted into the opposing traffic lane, apparently intentionally, forcing oncoming drivers to take evasive action. A Calaveras County Sheriff's Department deputy joined in on the pursuit. The Ford Mustang experienced some mechanical issues when it reached the area of Highway 4 and Stallion Way, and it slowed to a speed of 5 mph.
Soja refused to get out of the vehicle and attempted to back the car towards an officer, so a taser was deployed. Soja eventually stepped out of the vehicle and tried to run away, and he was physically restrained by officials and taken into custody. A female passenger, 34-year-old Stacey Rae McBride of Angels Camp, was also taken into custody.
The vehicle later ignited and started a small grass fire that had to be extinguished by firefighters.
Soja faces charges of assault with a deadly weapon (vehicle) on a peace officer, assault with a deadly weapon (vehicle), evading a peace officer and driving on a suspended license. He also faces an outstanding warrant for his arrest out of Texas related to a parole violation.
McBride had an outstanding warrant for her arrest related to drug charges.