Couple Arrested At The Junction Booked On Multiple Charges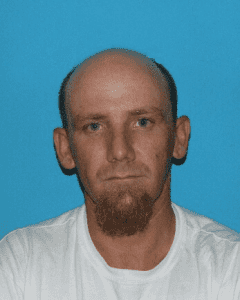 David Tougas

View Photos
Sonora, CA — The Tuolumne County Sheriff's Office credits an alert employee of a retail store at The Junction Shopping Center with thwarting a couple's criminal activities in progress.
Sheriff's spokesperson Sgt. Andrea Benson recounts that deputies responded to the Money Mart after an employee called in a report of a man trying to cash a stolen check, also providing physical details of the subject. The deputies arrived just as a person matching the description was getting into the front passenger seat of a blue 2000 Volkswagen station wagon that was headed to a parking spot in front of the Subway restaurant.
Deputies made a traffic stop on the vehicle and were able to identify the man as David Tougas, 36, of Waterford. They also ran a check on the driver, Krystle Tougas, 31, determined to be his wife. Deputies report observing her reaching under the driver's seat in a manner that appeared that she was attempting to conceal something.
Packing Stolen Checkbooks and Credit Cards
The records check on the couple showed that both were on searchable probation out of Stanislaus County and that David was out on bail. A subsequent vehicle search turned up five stolen check books under the driver's seat and three stolen credit cards from Krystle's purse. Sgt. Benson adds that David admitted to attempting to cash the stolen check at the business and that investigators determined that the checks and credit cards had been stolen from Mariposa County.
Arrested and transported to the Tuolumne County Jail, David was booked for committing a felony while out on bail, burglary, conspiracy to commit a crime, forgery and receiving known stolen property; Krystle was booked for burglary, concealing evidence, receiving known stolen property and conspiracy to commit a crime.
Sgt. Benson emphasizes that alert employees, like the one at Money Mart, who was alert and thorough while quickly reporting to the Sheriff's Office, are key to swiftly arresting perpetrators before they are able to make their getaway.