Columbia College Receives $1.18-Million Grant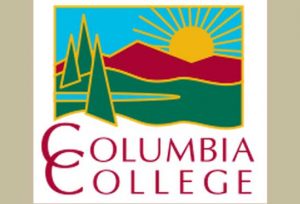 Columbia College logo

View Photos
Columbia, CA — Federal funding will help Columbia College launch an Education Opportunity Center to encourage and assist adults interested in college and career training.
The US Department of Education has awarded a five-year grant totaling $1.18-million. The college will partner with over a dozen local agencies in the central Mother Lode to serve an estimated 1,000 individuals per year with information related to financial literacy, educational and career training options, financial aid and college applications.
Columbia College is one of 143 colleges and organizations across the nation selected for the five-year EOC program, and one of just four in California. College President Dr. Angela Fairchilds says, "We are very proud that, once again, Columbia College has successfully competed with the much larger institutions across the nation for resources to support our community needs…we are small but mighty. This funding allows us to extend our reach to underserved communities in our region with a goal of helping more adults to access education and training beyond high school."
The funding will be used to support a part-time director, two transition specialists, and an administrative assistant who will work with public and non-profit partners in Tuolumne, Calaveras, Amador, Mariposa and Stanislaus counties.
Regionally, only one in five adults age 25 and older hold a college degree, according to Columbia College. Of the region's 300 occupations that now pay at least $20 per hour, 68% require at least some college or post-secondary training.