Police Bust Man For Self-described 'Safer' Meth Sales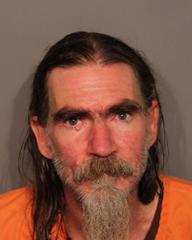 Owen Robert Thomas, Booking Photo

View Photos
Angels Camp, CA — A 53-year-old Avery man faces numerous drug-related charges after a traffic stop during which he told police he was providing a "safer" sales alternative.
It was in the early hours Tuesday that Angels Camp Police pulled over Owen Robert Thomas for towing a trailer with faulty lighting and an improper license plate mounting. He admitted at the time that he was additionally driving on a suspended license. A records check also turned up an outstanding Sacramento County warrant for his arrest. Things only got worse for Thomas from there.
Following a consent search of his vehicle, police found approximately one-half ounce of methamphetamine, a digital scale, plastic packaging material, and several hydrocodone pills. After reading Thomas his Miranda rights, police indicate they conducted an interview during which Thomas admitted selling narcotics to friends, stating he believes he provides a safer process, "versus street level dealers that may rob them."
Subsequently arrested and transported to the Calaveras County Jail, Thomas was booked on charges of possession of methamphetamine, including for sale as well as transportation for sales; possession of hydrocodone and of narcotic paraphernalia as well as for driving on a suspended license.