Legislation Would Revamp California Voting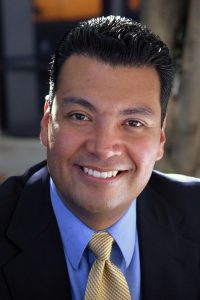 Alex Padilla

View Photos
Sacramento, CA — A bill headed to Governor Jerry Brown's desk calls for all voters to receive a ballot in the mail and transition away from traditional polling sites on Election Day.
SB 450 is sponsored by California Secretary of State Alex Padilla who oversees California's elections. During an interview we conducted this past March,  Tuolumne County Clerk and Auditor Controller Debi Bautista previewed that this was an idea being discussed in Sacramento. It has now gained approval from the legislature, and Governor Jerry Brown must now decide whether to sign it into law.
SB 450 calls for all California voters to be sent a ballot 28 days before the election. They could then mail it back to the election's office, drop it off at a designated drop-off site, or take it to a voting center.
In the 28 days before an election, there would be at least one drop-off location for every 15,000 registered voters.
In addition, starting 10 days before the election there would be one Voting Center per 50,000 voters in a county. Then starting the Saturday before the election, and continuing through Election Day, there would be one center per 10,000 voters.
Besides simply dropping off a ballot at the Voting Center, voters could receive a replacement ballot, use a voting machine and access same-day voter registration.
The Governor has not indicated whether he will sign the bill. Padilla argues that it would make voting more accessible and reduce costs. If approved, it would take effect in Tuolumne, Calaveras, Inyo, Madera, Napa, Nevada, Orange, Sacramento, San Luis Obispo, San Mateo, Santa Clara, Shasta, Sierra and Sutter counties in 2018 and in the remaining counties in 2020.