Man Arrested Following Fight In Tuolumne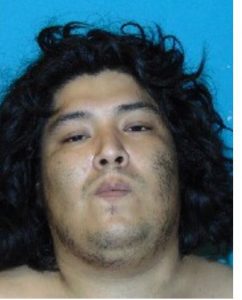 Ryan Timmons

View Photos
Tuolumne, CA — A Tuolumne man was arrested following an altercation with an unidentified family member.
The Sheriff's Office responded to the 19000 block of Mi Wu Street in Tuolumne at 9:40pm on Monday. Officials say 29-year-old Ryan Timmons was physically fighting with, and threatening to stab, the victim.
According to the report from the Sheriff's Office, "Timmons attacked the victim, put his finger in victim's left eye socket, and tried to remove the victim's left eye from his head. The victim had visible injuries and refused medical attention at the scene. Timmons was uncooperative and repeatedly told the on scene deputies to leave or he would kill them and their families. He continued to threaten the deputies and stated he would stab them and cut their throats if they came into the room."
Deputies entered and deployed a taser against Timmons. He was taken into custody and booked on $500,000 bail in Tuolumne County Jail.