Update: Tuolumne County Sheriff's Office Investigating Stabbing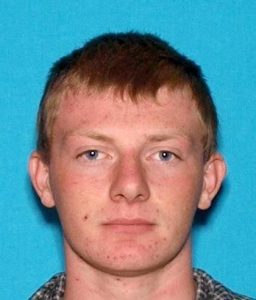 Cole John Andrew Cranstoun, wanted by the TCSO for questioning

View Photos
Update at 7:18 a.m. at 9-1-16: The Tuolumne County Sheriff's Office reports that Cole Cranstoun has turned himself in to authorities and is cooperating with the investigation. No furter details are immediately available.
Update at 6:27 p.m. at 8-31-16: Tuolumne County Sheriff's detectives are now asking for the public's help as they work to locate Cole John Andrew Cranstoun, 18, in connection to what is believed to have been a targeted stabbing attack that occurred Tuesday night in Twain Harte.
Sgt. Andrea Benson of the Sheriff's Office states that Cranstoun is described as being 5'11" in height and 185 pounds with blonde hair and blue eyes. He was last seen driving a silver 2000 Dodge Ram pickup with CA License number 5Z51663 and was last known to residents in Sierra Village. Images of Cranstoun and the vehicle may be viewed in the left image box.
If you see Cranstoun or have any information on his whereabouts, please contact the Tuolumne County Sheriff's Office at 209 533-5815.
Update at 4:05 p.m. at 8-31-16: Sheriff's officials have released the identity of a stabbing victim found Tuesday evening in a car near a Twain Harte intersection.
According to Tuolumne County Sheriff's spokesperson Sgt. Andrea Benson, the injured's name is Shane Dale Mackie, who was still reported listed in stable condition. No other details are yet available, as investigators are still working to apprehend those responsible for the attack.
Original Post at 7:38 a.m.: Sonora, CA — The Tuolumne County Sheriff's Office is investigating a stabbing that occurred last night near the 28000 block of Italian Bar Road in Twain Harte.
The Sheriff's Office was notified about the incident by a neighbor just before 7pm. Deputies, along with ambulance and fire personnel,  responded and found a 46-year-old unidentified man with stab wounds. The man was sitting in a vehicle near the intersection of Italian Bar Road and South Fork Road. The man was taken by ambulance to the nearby Outpost in Soulsbyville, and then loaded into a helicopter and flown to a hospital in the central valley. The man is listed in stable condition. An ongoing investigation is underway, and very little information has been received to this point.
The Sheriff's Office is asking anyone with potential information about the incident to call 209-533-5815.