Felon Escapes TCSO Deputies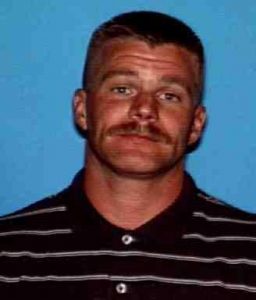 Timothy Burton

View Photos
Sonora, CA — The Tuolumne County Sheriff's Office is asking for help from the public is locating a wanted man.
Sheriff's deputies responded to the 17000 block of Black Bird Lane in Sonora yesterday to assist bail agents in locating wanted fugitive, 37-year-old Timothy Burton. The Sheriff's Office reports that Burton quickly left the area with his girlfriend, 28-year-old Kristina Delgadillo, and their 10-month old child. Delgadillo and the child returned a short-time after and she was arrested for child endangerment, resisting arrest and obstructing a police officer. The living conditions there were unhealthy as there was no running water, power or sewer facilities. The sleeping quarters were in the back of a truck and temperatures were nearing 100 degrees. Deputies also found a loaded .45 caliber pistol nearby. Delgadillo was uncooperative, and the child had be taken from her and the infant was later turned over to Child Welfare Services.
Burton remains at-large and the Sheriff's Office is asking anyone with information on his whereabouts to call 209-533-5815. He has been known to frequent the Jamestown and Big Hill areas and is considered to be potentially armed and dangerous.
Burton has warrants out of San Joaquin County for possession of a controlled substance, burglary, and possession of stolen property. He is wanted by the Tuolumne County Sheriff's Office for being a felon in possession of a firearm and child endangerment.