Calaveras County Looks To Capture New Satellite Images For Marijuana Enforcement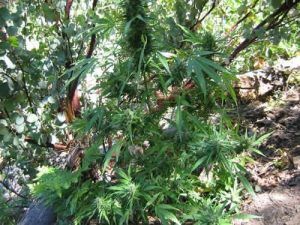 Marijuana Grow Site

View Photos
San Andreas, CA — The Calaveras County Board of Supervisors will vote whether to hire a firm to provide updated satellite imagery that would help support inspections and enforcement of marijuana cultivation in the county.
On next week's agenda is whether to award a $59,447 contract to GEO North LLC. The project would take a few weeks to complete, but would allow county leaders to see a detailed overhead view of the county via computer software.
County documents note that the imagery would also provide value in the county's response to tree mortality.
Related to that topic, the Supervisors will also weigh in on where the county should have a tree mortality processing area. One long-term site being considered is the Lehigh property next to the Mountain Oaks School in San Andreas. Meeting documents note that the Calaveras Office of Education has been receptive to the idea and is interested in using it as a teaching tool for students. An additional area being considered is the CCWD property off Angels Road in San Andreas.
CAL Fire equipment would be brought to the selected site to process beetle killed trees. The cost to rent the Lehigh property would be $500 a month, with the state covering $375 (75%) and the county paying $125. The potential cost to lease the CCWD land has not yet been determined.
County officials have also met with CAL Waste, a private enterprise, which has expressed interest in developing a separate facility at Toyon Park that could process trees and serve as a micro-mill. That facility would not house CAL Fire equipment and would primarily serve private industry.
Tuesday's meeting will be held at 5:30pm at the Government Center in San Andreas.