New Concessionaire Picked For El Portal Market In Yosemite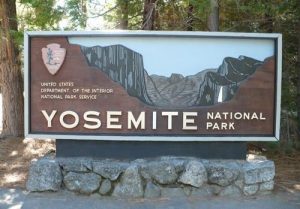 Yosemite Main Entrance - Highway 120

View Photos
Yosemite, CA — The National Park Service has awarded a 10-year concessions contract to a group that will run the El Portal Market.
Since 2008, Kirstie Dunbar-Kari has been running the market. It has grown from an operation that annually grossed $600,000 to now grossing over $1-million. According to the NPS, prior to 1998, concession law provided broad rights granting preferential right of renewal to incumbent concessioners. Post 1998, however, with the passage of an act reforming concessions management, issuance of most concession contracts generally become subject to fair and open competition with no preferential right of renewal for the incumbent and bids evaluated and awarded via a competitive process.
The NPS reports that a new group, National and State Park Concessions El Portal, LLC, had the most competitive bid and won the contract. Beginning on November 1st the group will begin providing grocery and retail related services at the El Portal Market.
Referencing the outgoing concessionaire, Park Superintendent Don Neubacher says, "Kirstie has been a great partner with the NPS, providing high quality services at the El Portal Market throughout her tenure. We truly appreciate her work and the pride she takes in operating the market."
The new concessionaire needs to formally sign the contract, but once that's done, it will be transmitted to the NPS Pacific West Regional Director for signature and award.