Woman Convicted In Tuolumne Robbery Scheme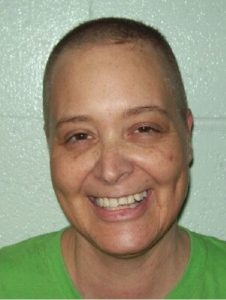 Aimee Jacoby

View Photos
Tuolumne, CA — A Sonora woman that pretended to be an innocent bystander in a robbery was actually part of a coordinated crime.
48-year-old Aimee Jacoby was convicted by a jury in Tuolumne County Superior Court on charges of second degree robbery and conspiracy to commit robbery.
The Tuolumne County District Attorney's Office reports the incident happened on November 2, 2015 on the property of Black Oak Casino Resort. Jacoby asked an acquaintance who was leaving the casino for help in jumping her disabled car. The 37-year-old male later drove Jacoby to a dark, remote, area of the property where he was attacked and robbed by a man, later identified as Andrew Oppenhein. Jacoby ran into a wooded area, and the victim and an unidentified friend both successfully escaped, and reported the incident to casino security.
Jacoby was later questioned by authorities and claimed to have never seen the robber before. However, an investigation found differently. Surveillance video showed Jacoby and Oppenheim together before the incident, and also speaking together shortly after the robbery in the casino parking structure. It is believed that the jumper cables were never actually used and Jacoby was able to drive away without using them. It was also later confirmed that Jacoby is friends with Oppenheim's mother, who lived a short distance from the robbery scene. The DA's Office reports that Jacoby faces five years in prison for this case and is currently awaiting trial on several other pending charges.
Oppenhein, meanwhile, pled guilty in June to a felony charge stemming from the robbery and he is serving a six year prison sentence.