Conservation Corps Is Recruiting Locally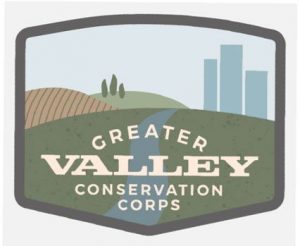 Conservation Corps

View Photos
Sacramento, CA — The Greater Valley Conservation Corps is looking for men and women between the ages of 18 and 25 to join their organization. They have partnered with Mother Lode Job Training and the Tuolumne County Superintendent of Schools Office to find people who have graduated from high school or want to earn a high school diploma or GED, who want to improve communities and the environment, and be paid while gaining life skills.
Corps members will work on projects involving environmental conservation, ecological restoration, and public safety issues in Tuolumne County such as fire fuel reduction, habitat restoration, and lot clean-ups. Local information meetings will be held on August 31st and September 14th as listed in our events calendar here.
In 2000, Greater Valley Conservation Corps (GVCC), formally known as the San Joaquin Regional Conservation Corps, became a certified local corps. GVCC is unique to this group because they are the only recognized conservation corps that is operated by a county office of education, the San Joaquin County Office of Education. GVCC currently provides 18 to 25 year olds with education, training, and employment in the fields of recycling and natural resources.
The California Association of Local Conservation Corps (CALCC) was formed in 1993 to enable California's certified Local Conservation Corps to collaborate and provide a forum to advance the conservation corps movement in California and nationally. CALCC represents 13 statewide certified Local Conservation Corps.