Moccasin Powerhouse Trespasser Faces List Of Charges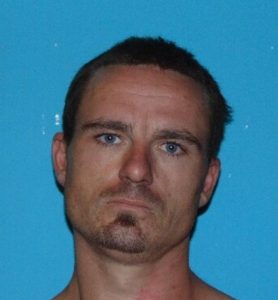 Cassady Grambergu

View Photos
Moccasin, CA — A man that was found trespassing near the Moccasin Powerhouse tried to escape authorities and now faces a big list of charges.
The Tuolumne County Sheriff's Office reports 28-year-old Cassady Grambergu was spotted by a Hetch Hetchy employee. He was reportedly told to leave the area but refused. Deputies responded and discovered that Grambergu had a warrant for his arrest out of Huntington Beach. Deputies placed Grambergu under arrest, and after a brief struggle, he was put in the back of a patrol car.
Grambergu had a vehicle that was searched by deputies. Inside officials discovered 8.34 grams of methamphetamine, .46 grams of heroin, drug paraphernalia, a switchblade knife and a pair of nunchakus.
While the search was being conducted, Grambergu was able to escape from the back of the patrol car, and he was captured nearby and taken back into custody.
The warrants out of Huntington Beach were for a vehicle code violation and possession of paraphernalia. He now also faces charges of possession of narcotics, possession of drug paraphernalia, possession of dangerous weapons, resisting arrest and escape.   Why he was at the Moccasin Powerhouse remains unknown.