K-9 Sniffs Out Stolen Vehicle Suspect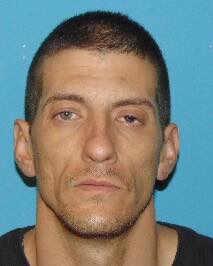 Brandon Salter

View Photos
Sonora, CA — A Sonora man eluded deputies over the weekend in a stolen car, and again on Monday night, but his luck ran out when a deputy spotted the parked vehicle Tuesday morning at a mobile home park and a K-9 was able to track the thief down.
Tuolumne County Sheriff's Deputies got a tip over the weekend involving a stolen gray Hyundai Veloster out of Fresno being seen driven in Sonora by 33-year-old Brandon Salter, who was wanted on two local felonies. On Monday night around 6:45 p.m., a deputy eyed the car traveling on Mill Villa Road. The deputy gave chase but the driver took off and was able to escape. Then just after midnight, the deputy discovered the vehicle in the club house parking lot of Mill Villa Mobile Home Park in Sonora. A records check revealed it was stolen and the license plates belonged to another vehicle.
That prompted calling K9 Justice to the scene. Using his nose, he sniffed the driver seat of the car and was able to follow the scent to Salter's residence. He was located and arrested without incident. Deputies found paperwork addressed to Salter during a search of the car. The owner of the car was notified that it had been found.
Salter remains in the Tuolumne County Jail on $60,000 bail not only for the vehicle theft but for two earlier local felony warrants. Sheriff's officials did not give details on those warrants.