Suspect In Stolen U-Haul Truck Evades Law Enforcement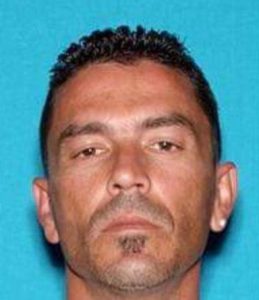 Nathan Wolfson

View Photos
Tuolumne County, CA — A stolen U-Haul truck was spotted in Tuolumne County over the weekend, but the suspect was able to escape officials following a chase.
At 8:30pm on Sunday the Tuolumne County Sheriff's Office received information that 41-year-old Nathan Wolfson of Stockton was driving the stolen vehicle near Highway 108 and J-59. Deputies responded and located the truck, which had been stolen out of Manteca, traveling on Highway 108 near Green Springs Road. Members of the Oakdale Police Department and Modesto Area CHP were requested to assist, and officials jointly attempted to pull over the truck about 4 miles east of Oakdale. However, the suspect Wolfson failed to yield and kept driving. At one point two nearby motorcycles came up and passed the patrol vehicles in an apparent attempt to serve as decoys for Wolfson and the stolen truck. The pursuit was terminated when the vehicles encountered heavy traffic while entering the city limits of Oakdale.
The Oakdale Police Department later received information that later in the evening the truck had crashed into a parked car near C. Street and 6th street. Wolfson abandoned the truck and left behind a rifle that had been stolen out of Stockton. Wolfson is still being sought by authorities and anyone with information on his whereabouts should contact the Oakdale PD.