Woman Arrested Trying To Pass Fake Check In East Sonora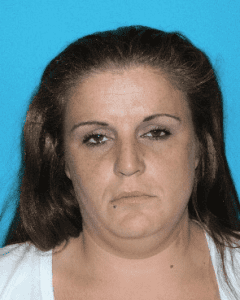 Katie York

View Photos
East Sonora, CA — The sharp eye of a clerk spotted the counterfeit disability check for nearly $1700.
Tuolumne County Sheriff's officials report that an employee from the Money Mart in the Junction Shopping Center in East Sonora contacted the department to report a woman trying to cash the fake check at around 6 p.m. Tuesday.  When deputies arrived on the scene, 30-year-old Katie York from Stockton had been detained at the store. Sheriff's officials report that she admitted attempting to pass the $1696.00 counterfeit check in Sonora because Stockton stores were no longer falling for the scam.
York was taken into custody and charged with possessing a counterfeit check and burglary. Sheriff spokesperson Sgt. Andrea Benson states the latter charge is due to the fact she knew the check was phony. She adds York told deputies that she is homeless with three children and got the counterfeit check from a friend.