Sonora's Newest Councilman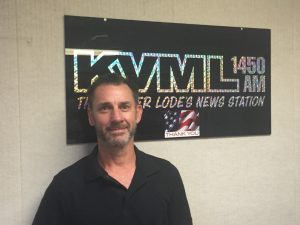 Mark Plummer

View Photos
Mark Plummer is the newest member of the Sonora City Council.
Plummer was Thursday's KVML "Newsmaker of the Day".
After first falling in love with Sonora while driving through downtown in 1987, Plummer decided to make the community his home.
Plummer is an experienced timber faller and has been interested in politics for quite a while.
After voicing his concern about he felt were some bad policy positions, specifically "an overreach" in vehicle parking, Plummer began to think about running for City Council when it was announced that Mayor Ron Stearn was going to retire.
According to Plummer, he is doing his homework on several issues that he wants to be more informed on.
"The Mother Lode Fair has issues that I've been completely uninvolved with, so I'm learning," said Plummer. "I love our downtown district. I live in downtown and enjoy walking from one end to the other."
The "Newsmaker of the Day" is heard every weekday morning on AM 1450 and FM 102.7 KVML at 6:45, 7:45 and 8:45 AM.