Meet California's Acting Governor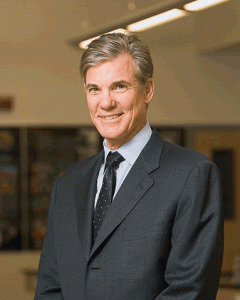 Tom Torlakson

View Photos
Sacramento, CA — As so many of California's top elected officials have left the state to take part in this week's Democratic National Convention, it has put the state's Superintendent of Public Instruction, Tom Torlakson, in a unique position.
California law requires that the Governor be physically in the state to carry out the duties of the position. With Lt. Governor Gavin Newsom, Senate President Pro Tempore Kevin de Leon, Assembly Speaker Anthony Rendon, Secretary of State Alex Padilla, Attorney General Kamala Harris, Treasurer John Chiang and Controller Betty Yee all attending the convention in Philadelphia, Tom Torlakson, the state's top school official, has become the Acting Governor. Torlakson is also a Democrat.
Governor Brown has left the state six other times this year but on most occasions his role has been filled by Lt. Governor Newsom. Torlakson took over as Governor at 5:30pm on Monday and he is expected to remain in the position until the convention wraps up after late Thursday.