Calaveras Supes Discuss Cannabis, Butte Fire Spending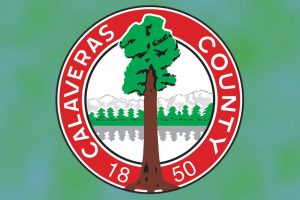 Calaveras County Seal

View Photos
San Andreas, CA –  Calaveras officials, inundated with processing hundreds of medical cannabis cultivation applications and enforcing the local urgency ordinance, are clamoring for more full-time help.
So among the items on Tuesday's Calaveras County Board of Supervisors meeting agenda, is consideration of the latest wish lists from four departments that say they are shorthanded and need more employees to properly handle the additional workload created by the county's medical cannabis cultivation registration program enacted this past spring.
According to the meeting documents, the sheriff's office is asking for six additional staff members – four deputies and two service technicians. The building department is requesting another code enforcement officer and planning seeks another planner and an office technician. Environmental management seeks to tap two more registered environmental health specialists. The hires are not expected to impact the general fund because the positions would be paid from the coffers of the cannabis registration program.
A related consent agenda item, pertaining to $213,000 to purchase a number of capital assets to further assist program efforts will require a four-fifths vote from the supervisors.
Under public works, the board will discuss entering into a contract for nearly $9.8 million with Phillips & Jordan, Inc., through next August that will focus removing hazardous trees within the Butte Fire burn area.
Also on the table is another update Calaveras County's Community Development Block Grant (CDBG) Housing Rehabilitation update that seeks enable more funding to be utilized for Butte Fire response. The latest proposed additions would give priority to and make disaster victims with an impacted primary residence that they lived in for at least six months prior to a qualifying disaster eligible for up to $100,000.
The meeting will open to the public at 9 a.m. in the supervisors chambers (891 Mountain Ranch Road), following an 8 a.m. closed session to discuss personnel and legal matters.