Murphys Alleged Burglar Tied To Marijuana Growing?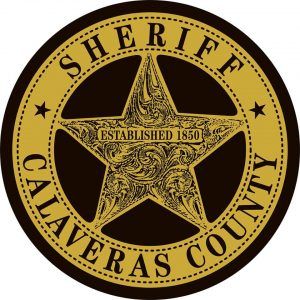 Calaveras County Sheriff's Office

View Photos
San Andreas, CA – The Calaveras County Sheriff's Office, after arresting an alleged burglar in the Murphys area, is asking residents to help fill in more case details.
According to Calaveras County Sheriff's spokesperson Sgt. Anthony Eberhardt, following a report on Friday about a burglary in progress, deputies responded to the 1800 block of French Gulch Road in Murphys. He adds that the actual burglary had been interrupted by the homeowner, which caused the suspect to flee on foot.
However, as deputies arrived, numerous tips about the suspect's location began flooding into the dispatch center. Sgt. Eberhardt states that some citizens were additionally able to detain the suspect, later identified as Joseph Michael Morgali, 26, of San Jose, until law enforcement officials arrived.
In addition to items reported taken from the home on French Gulch Road, other nearby residents reported to deputies that possessions were missing from their residences. According to the report, one of allegedly stolen items was recovered from Morgali's path of flight. A backpack recovered during the incident was also found to contain more items for which investigators are still trying to identify ownership. Sgt. Eberhardt shares that Morgali, upon being questioned about his reason for being in the area, told deputies that he was involved with marijuana cultivation.
The Sheriff's Office is interested in hearing from anyone with information about this incident as well as possible victims who may be missing items that the suspect might have taken. The number to call is 209 754-6500.