Sonora Man Arrested For Felony Animal Cruelty, Drugs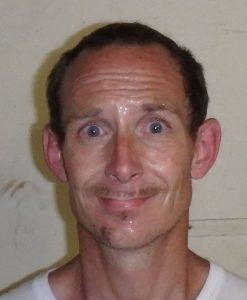 Bruce Adams, Sonora Police Booking Photo

View Photos
Sonora, CA — A local man who allegedly tried to kill a puppy that did not belong to him was arrested and booked for felony animal cruelty and misdemeanor drug possession.
Sonora Police report Bruce Adams, 36, of Sonora was recently arrested at Rotary Park near Woods Creek following a tip and information from numerous witnesses.  They told police that Adams picked up a black and white pit bull puppy by the collar and hurled it 10 to 15 feet through the air and into the creek, stating he was going to "kill the dog." One witness said that Adams also held the dog underwater with his foot for a few seconds.
Adams was taken into custody without incident, according to police, and was additionally charged after a personal search determined that he had methamphetamine and a glass smoking pipe in his possession, resulting in two misdemeanor charges. He was booked into the Tuolumne County Jail;  his bail set at $15,000. Police add that the dog did not appear to have suffered any physical injuries and was released to the owners once they were located.