An Uptick In Unemployment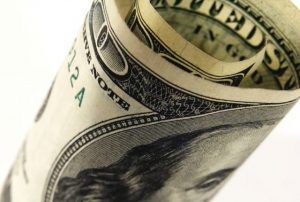 Money

View Photos
Sonora, CA — State unemployment official report an increase in the jobless rate for California and Mother Lode.
After a continuous downward spiral since the beginning of the year to a low of 5.2 percent in May, California's unemployment rate climbed to 5.4 percent in June.  The figures were released on Friday from the California Employment Development Department, which shows nonfarm payroll jobs increased by 40,300 in June for a total gain of nearly 2.3 million jobs since the recovery began in February 2010.
In Tuolumne County, the jobless rate rose to 6.4 percent in June after sliding down to 5.6 percent in May.  Calaveras County's rate was 5.3 percent in May and grew to 6 percent last month.
Seven categories saw job gains, including business services, government, education and health.  The biggest boost came in leisure and hospitality with 14,900 jobs.  Trade, transportation and utilities posted the largest loss with a decrease of 3,600 jobs.  For the fifth straight month, although up from May, San Mateo County had the lowest unemployment rate, up from 2.6 percent in May to 3.3 percent last month.  Imperial County remained the county with the highest unemployment rate in the state at 23.7 percent, a jump from 19.4 percent in May.
The national rate inched up by 0.2 percent from 4.7 percent in May to 4.9 percent last month.