Motorcyclist Sustains Major Injuries In Highway 108 Crash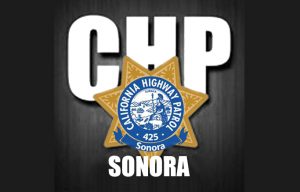 CHP Sonora

View Photos
Tuolumne County, CA — A motorcyclist suffered a broken leg in a crash on Highway 108 Thursday evening.
The CHP reports that 75-year-old Larry Evans of Salida was riding west of Sugar Pine Road and for unknown reasons allowed his 2015 Harley Davidson to drift into the opposing traffic lane. The motorcycle collided head-on with a vehicle driven by 28-year-old Yuriy Smolinskiy of Riverbank. Evans was ejected from the motorcycle and hit the asphalt roadway. He suffered major injuries including a broken left leg and cuts to his face and body. The CHP reports that there is no indication that Evans was intoxicated, but it remains unclear why he drifted into the westbound lane. He was transported to Sonora Regional Medical Center. No one in the other vehicle suffered injuries.
The crash occurred at 7:40pm.