Westside Tribute Band & Brewfest This Saturday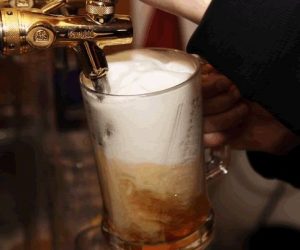 Beer

View Photos
This first ever Westside Tribute Band Brewfest will take place this Saturday on the Westside property in Tuolumne City.
Ron Roberson, President of the Summerville Bears Quarterback Club, was Wednesday's KVML "Newsmaker of the Day".
The Summerville Bears' Quarterback Club was formed to support Summerville High School's student athletes, with an emphasis on those involved in the football program. The Club provides monetary and community support to make the football program safer and more enjoyable for all those involved, while simultaneously making the program more affordable for students. The Club is an approved 501(c)3 non-profit organization whose members donate time, energy and money in hopes of creating something special here in the Sierra Nevada foothills. None of the money raised is used to pay the salaries of coaches or any school employee.
The Westside Tribute Band Brewfest will feature the music of Journey, Boston, and ZZ Top, as well as local band 'Harvest Gold'.
The gates will open at 12:45. Taps open at 1:00 p.m. and close at 5 p.m. The entire Festival will close at 6 p.m. The event will be well shaded.
According to Roberson, participants will enjoy tasting more than twenty of California's finest craft beers. All guests will receive a commemorative beer glass and enjoy unlimited four ounce samples of new, rare and classic beers. Expect hop bombs, barrel-aged brews, mouth puckering sour beers, and a wide range of other beers. Local wines will also be available for complimentary tasting. Food vendors will also be there on a pay-per-item basis.
All attendees must be 21 or over to attend and must have a photo I.D. to be admitted. No infants, toddlers, dogs or glass will be admitted. And no refunds. All attendees must wear the wristband supplied and affixed by the Festival staff. Persons without wristbands will be asked to leave the Festival grounds.
The following breweries will be represented at the event:
1. Ace Cider
2. 10 Barrel Brewing
3. Best Damn Root Beer
4. Golden Road Brewing
5. Goose Island Beer Co.
6. Samuel Adams Brewing
7. Shock Top Brewing
8. Dust Bowl Brewing
9. Feather Falls Brewing
10. Indigeny Reserve
11. Lagunitas Brewing
12. Elysian Brewing Co.
13. Lost Coast Brewing
14. Riley's Brewing
15. Snowshoe Brewing
16. Tioga Sequoia Brewing
17. Heretic Brewing
18. Drakes Brewing
19. New Belgium Brewing
20. Pyramid Brewing
21. Sudwerk Brewery
22. Tap It Brewing Co.
23. Sierra Nevada
Festival management reserves the right to refuse service to anyone at any time for any reason and the right to attend can be revoked at any time.
Advanced discount tickets are available at https://www.eventbrite.com/e/westside-tribute-band-brewfest-tickets-25146259138#tickets
Tickets can also be purchased at the door for $50- CASH ONLY.
The Westside Property is located at 17807 Tuolumne Rd., Tuolumne, CA 95379
The "Newsmaker of the Day" is heard every weekday morning on AM 1450 and FM 102.7 KVML at 6:45, 7:45 and 8:45 AM.