Felony DUI Causing Injury Follows Rec Vehicle Crash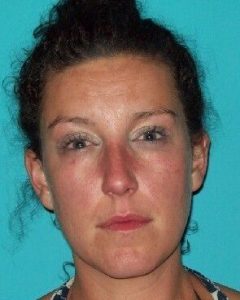 Amber Silva, TCSO Booking Photo

View Photos
Sonora CA – A late-night off-road vehicle crash near Phoenix Lake sent one woman to the hospital with major injuries and another one to jail.
According to California Highway Patrol (CHP) Sonora Unit Officer Ken Bruce, the incident, which occurred Saturday shortly after 11 p.m., happened on Potato Ranch Road as Amber Silva, 31, of Sonora was piloting a Yamaha Rhino side-by-side off-road vehicle southbound at about 30 miles-per-hour. He states, "Due to Silva's intoxication, she allowed her vehicle to leave the road…the vehicle overturned, ejected her passenger…and the vehicle landed on the passenger. Silva was transported to Tuolumne County Jail, where she was booked for felony DUI for causing injury to another."
The injured woman, identified by the CHP as Kimbra Gaudette, 28, of Citrus Heights, was transported to the hospital for what Officer Bruce describes as a major leg injury.
Sharing words of caution with the community, Officer Bruce says simply, "you don't drink and drive," even if it is a recreational off-road vehicle on private property. "If you are under the influence [driving] on private property and somebody is hurt – or if you are under the influence and just get caught — it still does not matter…the charges are the same."