Stolen Vehicle Recovered On Tuolumne Road North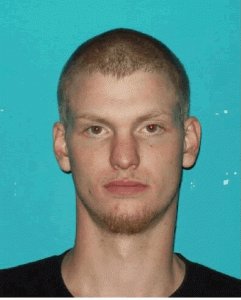 Zachary Zimmerman

View Photos
Sonora, CA — A CHP officer, with the help of an electronic license plate reader, was able to spot a vehicle that had been stolen a day prior out of Sonora.
The Sonora Area CHP Office has one patrol vehicle equipped with a license plate reader. The equipment helps officers locate vehicles that have either been stolen, connected to Amber Alerts, or involved in other criminal activity. A CHP Officer was scanning vehicles Thursday evening along Tuolumne Road North near Carter Street and an Audi came up as stolen out of downtown Sonora.
CHP Officer Nick Norton reports that the vehicle was pulled over and two individuals inside were arrested for possession of stolen property. They have been identified as a 20-year-old male from Sonora, Zachary Zimmerman, and a 33-year-old female from Jamestown, Michael Joleen Richter.
An investigation is underway as to whether the suspects were who actually stole the Audi, or if they just happened to be in possession of it the following day. The CHP reports that the Audi was reportedly taken during a carjacking incident, but no other details are available. A representative from the Sonora Police Department, the agency involved in investigating that crime, was not immediately available for comment.