Home Sales Prices See Seven Percent Growth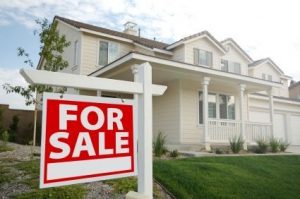 Home For Sale

View Photos
Sonora, CA — Home sales prices in the Mother Lode through spring sprung up by an impressive seven percent according to local realtors.
In a newly issued MLS report covering sales through the second quarter of this year, the Tuolumne County Association of Realtors (TCAR) shares that the median local sales price of $239,000 rose by $15,300 from this time last year. The median sales price is the value separating the higher half of the data from the lower half. This latest price also shows a gain of nearly four percent from the first quarter of 2016.
TCAR's latest market "snapshot" taken on July 5, indicates that the most current median listing price at $299,900, compared to the first quarter snapshot data gathered on January 7, reflects a 4.7 percent rise. As of July 5, TCAR counted 503 active listings on the market of which 97 percent were private sales. Of the remaining, two percent were listed as REO/bank-owned properties; one percent in the short sale category.
Realtors Report Seven-month Inventory
TCAR currently estimates local sales, at nearly 72 per month, reflect just over a seven-month inventory. The group notes that back on April 6, when TCAR took its previous market snapshot, there were only 353 active listings, indicating a flurry of recent listings
So far for the first two quarters of this year 90 percent of local housing sales have been private sales. Interestingly enough, the report indicates that a total of 430 homes sold through the end of the second quarter — exactly the number that moved over the same period last year – although time on the market notched up a bit from 129 to 131 days.
The 38 REO sales in the first half of this year made up about nine percent of what moved; during the same time last year there were 53, which represented 12 percent of the total sales for the period.
Low-priced Deals Continue To Dwindle  
Short sales have all but disappeared, comprising only three of the home sales for the first half of this year, or roughly one percent. Last year during this time there were 13, representing about three percent. That crop made up the bulk of the 17 short sales in total for 2015. In all of 2014 there were 48.
As for this year's total sales through the second quarter, nearly a third (137) were sold at $200,000 and below. Last year at this time, 43 percent of sales fell into this category. TCAR realtors say homes within this price point in relatively desirable condition are a scarce commodity. In fact, compared to the same time last year, homes sold in this range came down by more than a quarter. Sales reported at $175,000 and below (88) showed a decline in that category by more than a third over the same time last year.
Statewide, the California Association of Realtors (CAR) reports that the overall median home price continues to climb, remaining above $500,000 for the second straight month. Existing, single-family home sales totaled over 410,000 in May on a seasonally adjusted annualized rate; up more than a half-percent from the previous month, although down by more than three percent from last May.
CAR calculated the May statewide median home price to be at $518,760, a gain of nearly two percent from April and more than six percent from May 2015.