California's Gas Tax Drops Friday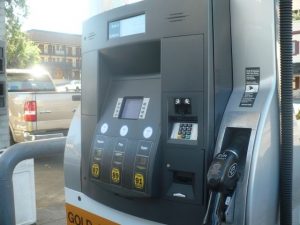 Stock Photo Gas pump

View Photos
Sacramento, CA — Although California will still likely continue to have the highest gas prices in the country, the state's gas tax will drop on Friday.
This past February the California Board of Equalization approved reducing the state's excise tax rate from the current 30 cents to 27.8 cents. It takes effect on July 1st. The Mother Lode's Board of Equalization member George Runner says, "Californians have another reason to celebrate during Independence Day weekend. This gas tax rate cut comes right on time for those hitting the road during the holiday.
Runner does point out that the excise tax doesn't paint the entire picture when it comes to prices paid by California drivers. The Legislative Analyst's Office estimates that California's Cap-and-Trade program has increased the price by 11 cents per gallon. It's often referred to by opponents as the "hidden gas tax."
California's average gas price this morning is $2.90 for regular unleaded while the nationwide average is $2.29. The myMotherLode.com gas price section shows that regular unleaded is selling in Tuolumne County between $2.59 – $2.89 and in Calaveras County between $2.71 to $2.79.