Sonora Man Arrested For Homemade Bomb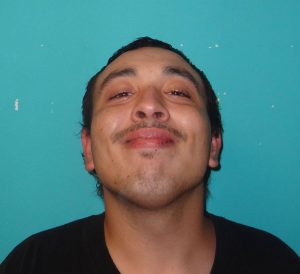 Ruben Cortez, TCSO Booking Photo

View Photos
Sonora, CA – The Sonora police chief shares that officers responding to a late-night call for help subsequently arrested a local man for felony possession of a destructive device.
According to Chief Mark Stinson, Sonora Police and the California Highway Patrol (CHP) Sonora unit, recently responding to a disturbance on the 100 block of Columbia Way, arrived and subsequently found two suspects who were hiding in nearby bushes with a backpack.
Although both initially denied ownership, Chief Stinson says a search of the pack's contents turned up a fused device with an attached explosive. Further explaining, the chief describes that the object was fashioned using a glass bottle filled with coins and other objects that, if detonated, would become shrapnel.
Now Facing Two Felonies
One of the subjects, Ruben Cortez, 21, of Sonora, consented to a personal search, according to Stinson. On Cortez, police found a concealed dagger, methamphetamine and drug paraphernalia. Officers further determined that he owned the backpack and took him into custody without incident. Transported to the Tuolumne County Jail, Cortez was booked for felony possession of a destructive device and felony possession of a concealed dirk or dagger as well as on two misdemeanor charges — possession of methamphetamine and drug paraphernalia.
The chief states that Cortez faces one year in county jail and/or a $10,000 fine for just for the charge of possessing the homemade bomb, opining that the punishment is a relatively lenient one for such an offense. He further shares that such incidents run in spurts. "We see a few [offenses] and then they kind of go away and then we see a few more."
Calaveras County Sheriff's Office Bomb Squad, which is under contract with the city, responded to the incident at the request of Chief Stinson's department. After examining the device, the chief says squad personnel decided to neutralize it and safely detonated it at the location.