Several Notable Fires Across California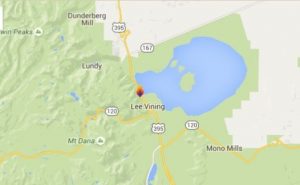 Marina Fire Near Lake Isabella

View Photos
Firefighters across the state are stretched thin as several large fires are burning.
Governor Jerry Brown has issued a State of Emergency Declaration due to the Erskine Fire near Lake Isabella in Kern County. It has burned 36,810 acres and is 10% contained. At least 150 homes have been destroyed and an additional 75 have been damaged. Several nearby homes are evacuated. 1,712 firefighters are assigned to the incident.
The Marina Fire is situated off Highway 395 north of Lee Vining. It has burned 819 acres and is 30% contained. There are 350 firefighters on scene, and it is also being battled from both the air and ground. Lee Vining and Mono City are under an evacuation advisory.
The Border Fire in San Diego County is 7,600 acres and 80% contained and the Sherpa Fire in Santa Barbara County is 7,400 acres and 93% contained.
Also of note, last night in Tuolumne County there was a one acre fire that ignited in an area off Highway 108 near Sugar Pine. Air and ground resources responded. No homes were threatened.