Public's Help Needed To Catch Fugitive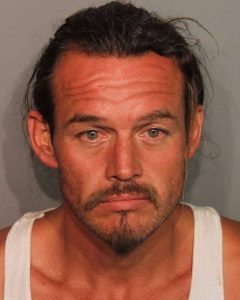 Waite Nathan Fisher

View Photos
Valley Springs, CA — The Calaveras County Sheriff's Department is seeking the public's assistant to find a wanted man who frequents the Valley Springs area.
40-year-old Waite Nathan Fisher is currently wanted on a felony bench warrant for evading law enforcement charges. On two separate occasions, Fisher has run from deputies. Fisher is described as 5'11" and weighs 195 lbs. He has brown hair and green eyes.
Sheriff's officials ask that the public not attempt to apprehend the suspect but call 911. Additionally, investigators warn that Fisher is considered a fugitive and it is a crime for anyone to be aiding, abetting, hiding or sheltering him.
Anyone with information regarding Fisher's whereabouts is asked to contact the sheriff's office at (209) 754-6500.