High-speed Calaveras Motorcycle Chase Ends In San Joaquin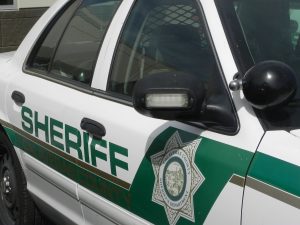 Calaveras County Sheriff

View Photos
San Andreas, CA – A motorcyclist who led deputies, state highway patrol officers and a police helicopter on a late-night high-speed chase is now in the slammer on a bail of well over $100,000.
According to the Calaveras County Sheriff's Office, just before 11 p.m. Thursday, deputies observed then followed a motorcycle making unsafe lane changes at speeds in excess of 75 miles-per-hour while crossing the double-yellow divided highway lines.
The driver, later identified as 50-year-old William Pauley of Lodi, accelerated instead of pulling over when deputies attempted to conduct an enforcement stop on the violations near Pattison Road and South Camanche Parkway in Burson. Fleeing towards Highway 12, Pauley allegedly blew through stop signs, passing other vehicles at unsafe speeds for about 70 miles before he was stopped. As the pursuit entered San Joaquin County, the California Highway Patrol (CHP) took over, following Pauley through Lodi and Stockton.
Pauley was subsequently charged with felony evading a peace officer with wanton disregard for public safety as well as misdemeanor charges of driving on a suspended license for a DUI and DUI. According to the Calaveras County Sheriff's Office, he was booked into the San Joaquin County Jail. Jail records there indicate he remains in custody on $107,400 bail and will answer to the charges in court Monday.