Ballot Measure Removed From November Ballot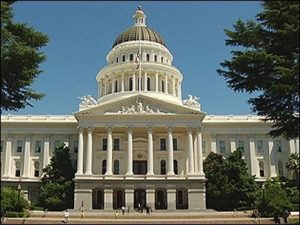 California Statehouse

View Photos
Sacramento, CA — While several contentious issues are expected to go before California voters in November, one has officially been removed from the list.
The Secretary of State's Office has officially removed a ballot measure from this coming November's ballot. Proponents had submitted enough signatures to ask voters whether to increase the minimum wage to $15-per-hour. However, the legislature took action on this matter in March, and the bill hike was signed by Governor Jerry Brown. This led the proponents to withdraw the measure.
November will still see a crowded ballot full of measures, and voters will likely be asked to weigh in on topics like marijuana legalization, new gun control regulations, a death penalty repeal and a referendum on the plastic bag ban.