Erratic Driving Results In DUI Arrest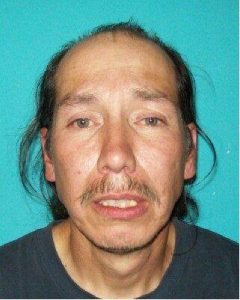 Robert Santos Jr.

View Photos
Sonora, CA — A motorist's call alerted Sonora police to a reckless driver who was taken into custody for DUI.
Sonora Police Department say the report came in just after 10 p.m. Thursday regarding a 1998 Chevy Silverado truck, with Nevada license being driven erratically.  An officer spotted the pickup on S. Washington Street and pulled the pickup over.  The driver, Robert Santos Jr., 47 of Sacramento initially gave a false drivers' license to the officer and failed field sobriety tests, according to SPD, and was subsequently arrested for driving under the influence.
During a search of the truck, the officer discovered another five false drivers' licenses with Santos Jr.'s picture but different names on them.  However, the officer also found his actual identification card too.  A records check revealed Santos was wanted on a felony "no bail" warrant for DUI out of Sacramento, along with a misdemeanor warrant for driving on a suspended drivers' license.  It was also discovered that he had served prison time for multiple DUI's convictions and his drivers' license is suspended.
Santos was booked into the Tuolumne County Jail for felony possession of forged identification, misdemeanor driving under the influence, misdemeanor driving on a suspended license as the result of a DUI conviction, as well as several other misdemeanor violations.  He also faces an additional charge for the outstanding felony warrant.