Guilty Plea For Defacing Rock In Seven Parks Including Yosemite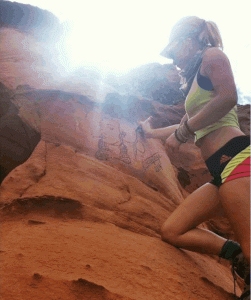 Casey Nocket

View Photos
A California woman, who gained some fame for posting her work on social media, has pleaded guilty to damaging rock formations in seven national parks with her artwork.
The Department of Justice reports that Casey Nocket, 23, of San Diego has pleaded guilty to seven misdemeanor counts of damaging government property. A U.S. Magistrate Judge has sentenced Nocket to two years' probation and 200 hours of community service. She is also banned from lands administered by the National Park Service, US Forest Service, the Bureau of Land Management and the Army Corps of Engineers during the period of the probation.
During a 26-day period in 2014, stretching from September through October, Nocket vandalized Death Valley National Park, Rocky Mountain National Park, Colorado National Monument, Canyonlands National Park, Zion National Park, Crater Lake National Park and Yosemite National Park.
Specifically at Yosemite she vandalized a location near the beginning of the John Muir Trail. She highlighted the work by posting some images on social media accounts and gathered a following.
Charles Cuvlier, chief of law enforcement for the National Park Service, says, "It is clear that the public cares deeply for the special places that the National Park Service represents, and the resolution of this case sends a message to those who would consider such inappropriate behavior going forward."
The drawings were done with acrylic paints and markers. The work has been cleaned up and removed from five of the national parks, including Yosemite. A hearing to determine the amount of restitution Nocket will be required to pay will come at a later time.