'Dangerous Felon' Wanted In Tuolumne, Calaveras Counties Nabbed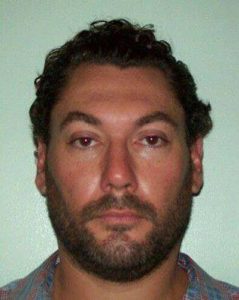 Daniel Parsons

View Photos
Sonora, CA — Sheriff's officials say a man wanted since January on grand theft who was also sought in connection with armed robbery and other charges in Calaveras County has been jailed.
Daniel Parsons, a 36-year-old transient was arrested and transported from Contra Costa County to the Tuolumne County Jail on five felony warrants, according to Tuolumne County Sheriff's spokesperson Sgt. Andrea Benson. "We posted his information back on January 19th…he was wanted out of Tuolumne County for grand theft and failing to appear while out on bail. He was also wanted in Calaveras County for armed robbery, robbery in the first degree, possession of marijuana for sale, ex felon in possession of a firearm and prohibited person in possession of ammunition."
Sgt. Benson adds that her office sends its grateful thanks to all who shared the post as well as to the partnership with Contra Costa County that helped nab Parsons, who was considered a dangerous felon.