Issues Facing Next Generation Of Tuolumne County Leaders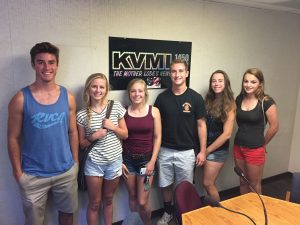 Wyatt Faughnan, Eva Peller, Teska Hapig-Ward, Benjamin Richardson, Kayla Cabral and Emily Kennedy

View Photos
Sonora, CA — This weekend's Mother Lode Views will feature six recently graduated high school seniors in Tuolumne County.
The group will talk about issues and challenges facing the younger generation. The group will speak about how they feel Tuolumne County could improve, talk about bullying on campus, drug use, changes in technology, desirable careers, whether they feel prepared for life after high school, and a host of other issues.
On the special one-hour edition we'll hear from Eva Peller and Wyatt Faughnan from Sonora High, Teska Hapig-Ward and Benjamin Richardson from Summerville High, Emily Kennedy from Tioga High and Kayla Cabral from Don Pedro High.