Tuolumne County To Approve CRA Director Recruitment Plan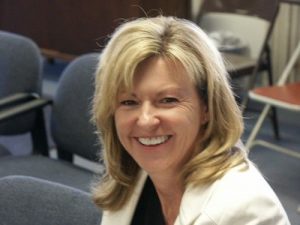 Bev Shane

View Photos
Sonora, CA — The Tuolumne County Board of Supervisors will vote on a plan to replace the retiring Community Resources Agency Director Bev Shane.
We reported previously that Shane will be retiring this coming January, and the Board of Supervisors is scheduled to approve a plan to find her replacement at tomorrow's meeting. County staff is recommending that the position be advertised both locally and across the state. The proposal developed by county staff calls for applications to be accepted through August 17. The CAO and HR Coordinator would conduct the first screening to see if candidates meet the minimum requirements. The finalists would then be interviewed by two separate panels. The first would be a peer panel comprised of five technical experts, including two development department heads from neighboring counties, TCTC Executive Director Darin Grossi, County Counsel Sarah Carrillo and outgoing CRA Director Shane. The second panel would include five community stakeholders, which are proposed to include the Tuolumne County Economic Development Authority Director, Tuolumne County Planning Commission Chairman, Tuolumne County Building Industry Association President, Tuolumne County Chamber of Commerce Executive Director and the Tuolumne County Farm Bureau President. The panel would then submit rankings and comments that would go to CAO Craig Pedro. He would then review the information and select the final candidates to go before the Board of Supervisors for interviews. Board interviews would occur in September and the appointment would tentatively come in October. Shane would then work with her replacement for a period of three months.
In other business Tuesday, the Board will hear an update on developing the new budget that will take effect on July 1st.
The Supervisors will also decide whether to waive the training fees county lifeguards need to pay in order to work this summer, in hopes of recruiting additional workers needed to open all the pools.
Tuesday's meeting starts at 9am in the Board of Supervisors meeting room.