Yosemite National Park Declares Fire Season Open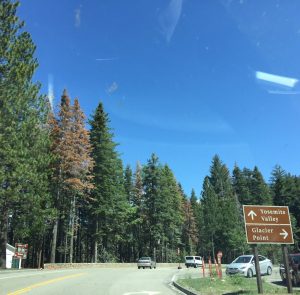 Yosemite Near Glacier Point

View Photos
Yosemite National Park, CA — Park officials say fire crews are ready and stations are staffed for fire season.
As of Monday, the National Park Service (NPS) has transitioned to fire season preparedness, with fire management officials, four Type 3 wildland engines, a helicopter and hand crew available 24/7 at a moment's notice. Until further notice pile burning is no longer allowed.
The first order of business, according to park officials, is defensible space inspections throughout the Yosemite communities of Aspen Valley, Hodgdon Meadows, Foresta, El Portal, Yosemite Valley, and Wawona. As grasses and other vegetation at the lower elevations are now drying out, residents and homeowners should make sure to do their part in preparing for fire season by clearing a defensible space of 100 feet or more to property lines as well as around homes and other structures.
Park officials urge local residents and visitors to be fire safe. Special attention this time of year should be given before leaving campgrounds, backcountry camping sites, and picnic areas to ensure that all campfires have been extinguished with water, mixed with ashes and checked to make certain they are completely out.