100% Containment Of Tulloch Fire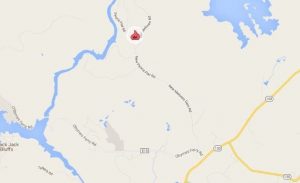 Tulloch Fire Map

View Photos
Tuolumne County, CA — Firefighters have reached full containment on the 85 acre vegetation fire situated in a river canyon near Lake Tulloch.
The Tulloch Fire ignited on  Monday, Memorial Day, and fire officials say it was caused by fireworks that were ignited from the back of a boat, just upriver from the O'Byrnes Ferry bridge. 125 firefighters and five air tankers were assigned during the first afternoon. Most of the fire resources have now been released, but one engine and a single crew will remain on scene today to continue mop-up operations.
It was the first notable fire in Tuolumne County during the 2016 fire season, which fire officials fear could be a busy one, due to impacts from the drought and bark beetle infestations.