Expo For Active Adults At Mother Lode Fairgrounds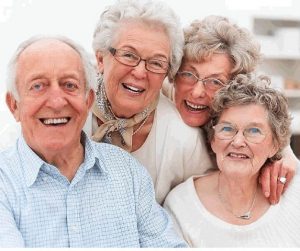 Seniors

View Photos
An all-day Expo for adults aged 50 and over will be held next Wednesday June 8th at the Mother Lode Fairgrounds.
Friends and Neighbors Expo 2016 Chair Christine Ravely and event organizer Suzie Hopkins were both KVML's "Newsmakers of the Day".
This is the expo that used to be known as the "Senior Expo" but they've put the old name behind and now have a new persona geared to the active 50+ audience.
The Expo is backed by the Tuolumne County Commission on Aging.
According to Ravely, this expo promises to be more personal and energized.
The Expo will provide information on fitness and health, volunteerism, travel, housing, computers (electronics), fraud prevention and a wide variety of community resources.
According to Ravely, "This event is a resource smorgasbord".
The Expo will take place in the John Muir building at the Mother Lode Fairgrounds.
"We've expanded the hours to appeal to a wider audience and we plan to widely publicize the event", said Ravely.
The Expo will open to the public at noon and will extend to 7 pm to accommodate those who wish to attend after work.
Numerous vendors will provide a wide variety of information and several booths will feature small giveaway items and raffle items.
According to Hopkins, there will be a speed dating event and plenty of exciting new features for this year's event.
Questions can be directed to the Tuolumne County Senior Center at (209) 533-2622 or Ravely at 209-352-7988 (cell ) 209-586-5102 (home).
The "Newsmaker of the Day" is heard every weekday morning on AM 1450 and FM 102.7 KVML is heard at 6;45, 7:45 and 8:45 AM.