Inmate Charged With Forcible Sodomy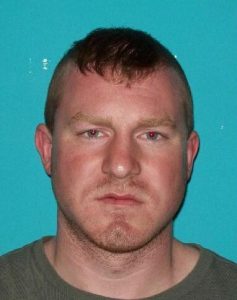 Timothy Barlass, TCSO Booking Photo

View Photos
Sonora, CA — A Tuolumne County Jail inmate already in custody for alleged crimes of violence is facing fresh charges after reportedly sodomizing another inmate.
Thursday, Tuolumne County Sheriff's spokesperson Sgt. Andrea Benson shares that a sexual assault was reported by the victim-inmate to jail staff back on April 26, after which the Sheriff's Investigation Division took over the investigation. She identifies the suspect as Timothy Barlass, 22, of Tuolumne City.
Providing further details Sgt. Benson states, "Physical exams and searches were completed, along with extensive interviews and evidence was sent to the Department of Justice for analysis." She adds that Barlass, currently in custody on a felony warrant for battery with serious bodily injury, now faces four more felony charges: two counts of of sodomy by force or violence; one count of copulation by force or fear; and one count of possession of a weapon in jail. He is being held without bail due to a prison commitment already in place to be served.