Calaveras High Opts To Drop School Mascot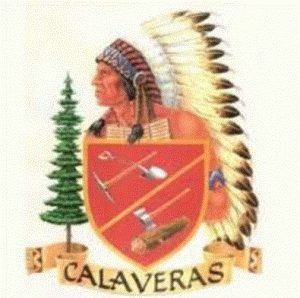 Calaveras High Logo

View Photos
San Andreas, CA — In response to California lawmakers choosing to ban the use of the team name "Redskins" at state schools, Calaveras High has chosen to refrain from using a mascot altogether.
Superintendent Mark Campbell reports that the school's mascot committee sought input from the public through online and hard copy surveys, and the overwhelming choice was to simply be known as "Calaveras High School." That said, the school will continue to use the same logo depicting a Native American, but there will be no reference to "Redskins."
Other potential names that had been proposed include the Skulls, Reds and Red Tail Hawks.
Campbell says, "The transition process will be much smoother in that all we will have to do is eliminate the term (Redskins), and the term itself isn't really on a tremendous amount of merchandise and scoreboards and what not. It will be a gradual process."
The school plans to have a farewell to the Redskins mascot at an event planned for June 9th and will formally have no team mascot beginning next school year.
Calaveras is one of four schools in the state that uses the team name Redskins.