Calaveras Supervisors May Set PACE, Tackling Packed Agenda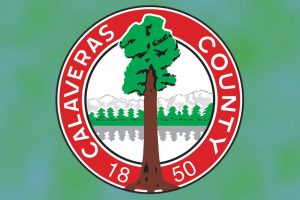 Calaveras County Seal

View Photos
San Andreas, CA – With an assorted mix akin to a Whitman's sampler of nearly three dozen agenda items to get through, the Calaveras supervisors are likely in for a big day.
Tuesday, beginning at 9 a.m. in the government center meeting chambers the Calaveras County Board of Supervisors will first thank Capt. Jim Macedo for going above and beyond the call of duty in recent months. Through a special proclamation, the board will officially recognize Macedo's service to the county while executing the duties of Sheriff from the date of the sudden, untimely passing of Sheriff Gary Kuntz last fall until the board was recently able to appoint an interim Sheriff to complete Kuntz's elected term. The board just weeks ago promoted Rick DiBasilio from in-house to the post, as reported here.
Three agenda actions relate to initiating, implementing and setting up a special assessment collection agreement that would enable the county to effectively support a Property Assessed Clean Energy (PACE) Financing Program. If adopted, the PACE program will allow interested Calaveras property owners to finance renewable energy, energy water efficiency improvements, seismic improvements and electric vehicle charging infrastructure on their properties.
Renewable, Efficiency Upgrade Financing For Residents
The financing operator, Ygrene Energy Fund CA LLC (Ygrene) serves under the auspices of Ygrene Works for California PACE program. Ygrene currently contracts with over 235 municipalities in the states of California, Florida and Georgia, providing financing upgrades from $2,500 to 15 percent of a property's value. Interest rates quoted in the meeting documents range between 6.5% – 8.49% for residential owners; 6.49% -7.99% for businesses. Certain conditions apply. Upgrade measures range from alternative and renewable energy system upgrades to efficiency improvements. These include high-efficiency lighting; pool equipment; building materials such as drywall and insulation; heat/AC; water heating; windows/doors/skylights; and indoor and outdoor water efficiency upgrades.
Other business includes sending a respectful letter of opposition to State Assemblymember Evan Low whose AB 2395 would allow telecommunication providers to relinquish their traditional landline services. County administrators and the board cite the county's dependence on landlines in some more rural and rugged parts in order to maintain normal connectivity as well as emergency communications during disasters such as the recent Butte Fire.
Students in the marine biology program at Calaveras High School, after conducting waste audits at all nine of the Calaveras Unified school sites will present their findings in a presentation to the board with the goal of encouraging ways local schools might become more efficient and sustainable in environmental waste management operations.