Remains Found Near Strawberry ID'd As Missing Local Woman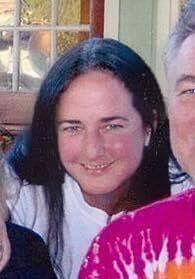 Denise Gadd

View Photos
Sonora, CA — Friends and family of a Tuolumne County woman missing since last summer at last have, at the very least, closure.
Thursday evening, shortly before 5 p.m. the Tuolumne County Sheriff's Office, after informing family, released that detectives had positively identified the remains discovered back on April 28 off Old Strawberry Road as belonging to 55-year-old Denise Marie Gadd.
According to Sheriff's spokesperson Sgt. Andrea Benson, "Denise was reported as a missing person to the Sonora Police Department on August 16th, 2015 by a concerned friend who had not heard from her in several weeks. While conducting follow up investigation on the discovery of the remains, detectives were able to determine that a female transient had been staying in the area of Old Strawberry Road around the time Denise had been reported missing. Detectives spoke with several residents in the area and confirmed the female transient who had been staying in the area was, in fact, Denise."
Benson adds, "Today, detectives were finally able to locate medical records that included dental images that were used to positively identify the located remains." She further states that no evidence has yet been located that would help determine a cause of death, so the case remains open as a death investigation.