Luc's Run Preserves Legacy And Raises Money For Scholarships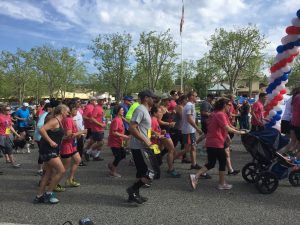 Luc's Run In Downtown Tuolumne

View Photos
Tuolumne, CA — The Mother Lode community, and others around the world, took part in Luc's Run over the weekend.
The event was to celebrate the legacy of Air Force Major Lucas Gruenther, a Tuolumne County native, who tragically died in January of 2013 while stationed at the Aviano Air Force Base in Italy.
Donning shirts reading, "Live Like Luc," 190 entrants registered for the event held Saturday morning in downtown Tuolumne. An additional 220-plus runners took part in virtual runs in 18 states and 14 different countries around the world.
All proceeds help fund scholarships awarded by the Major Lucas Gruenther Legacy Foundation.  The program provides an annual scholarship to a graduating senior from Summerville High School.  The Major Lucas Gruenther Legacy Foundation also provides three scholarships annually to the Tragedy Assistance Program for Survivors, which is an organization that provides support for family members of fallen heroes that gave their life in service to the country.  In addition, the foundation provides two "Pursue Your Passion" scholarships a year to individuals that are pursuing excellence in areas outside of the traditional educational realm.
The kid's 1-K run started at 8am and the 2-mile and 10-K runs got underway at 9am. A pre-race ceremony featured inspirational messages from Luc's mother Romel and widow Cassy. Summerville High School's Jazz at Eight performed the National Anthem. Late in the event, Luc's daughter Serene stole the show by handing out medals to the top finishers in several categories.
2016 marked the third year of the now annual Luc's Run. To find more information on the Major Lucas Gruenther Legacy Foundation Scholarship Program click here.