Latest On Tuolumne County Tree Mortality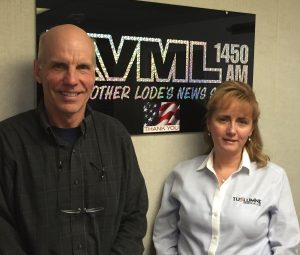 Mike Albrecht and Tracie Riggs

View Photos
Sonora, CA — Hear the latest details about the ongoing efforts to remove dead and dying trees in Tuolumne County.
Several actions have taken place over recent months as Tuolumne County is implementing a local plan in correlation with several agencies and groups. This weekend's Mother Lode Views will feature Mike Albrecht of Sierra Resource Management and Tracie Riggs with the Tuolumne County Office of Emergency Services. The duo will provide an overview and answer many questions that have been circulating in the community about the process.
California has well over 29-million trees that have died due to the drought and bark beetle infestation, according estimates provided earlier this year from the US Forest Service.